< back to Events
Celebrando Hispanic & Latinx Heritage Month with Chef Paola Velez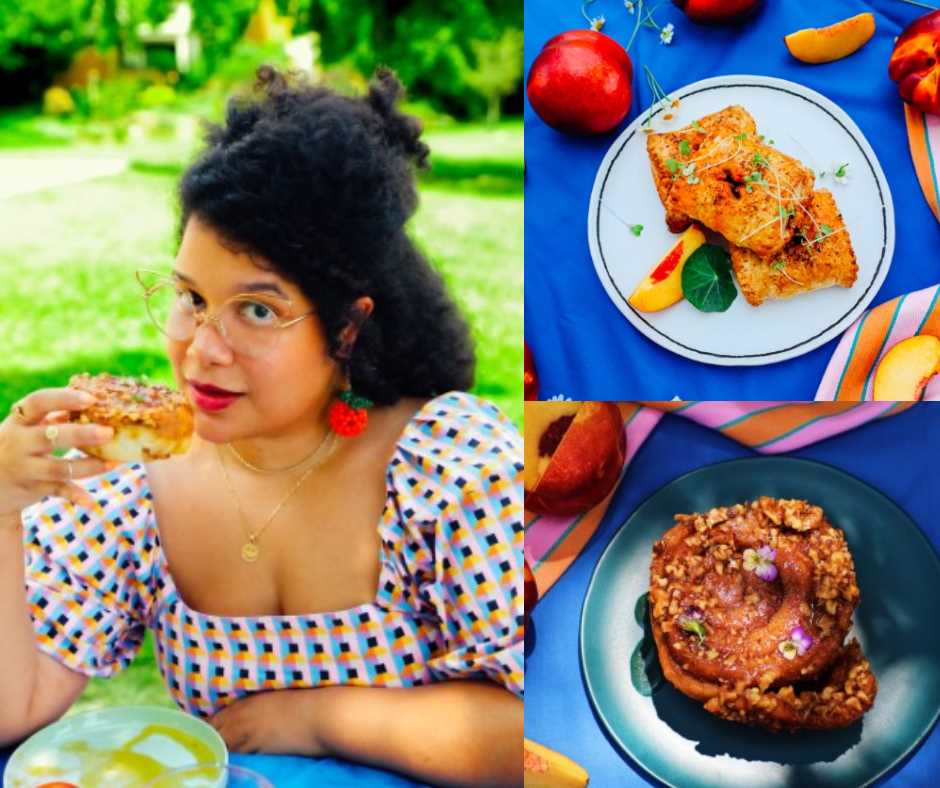 Celebrando Hispanic & Latinx Heritage Month with Chef Paola Velez
Everything Chef Paola Velez does is to honor and preserve her Hispanic heritage. Her whimsical flair as a chef comes from infusing Americana desserts with Latin and Pan-African flavors. For Paola, her recipes help others find comfort ad establish new traditions to be passed on to generations to come.
Nordstrom will feature Paola's award-winning Pecan-Plantain Sticky Buns, and she can't wait for you to have a bite... or several. Paola also created a dish exclusively for Nordstrom: Pastelitos, a savory treat that billows with sky-high puff pastry filed roasted nectarines and a punchy sofrito beef filling. Both are delightful treats she can't wait for you to enjoy.
During Hispanic & Latinx Heritage Month, Nordstrom Marketplace Cafe, on Level 2, will serve Pastelitos and Nordstrom Ebar, on Level 1, will serve Pecan-Plantain Sticky Buns.
Location:
Nordstrom - Marketplace Cafe and Ebar