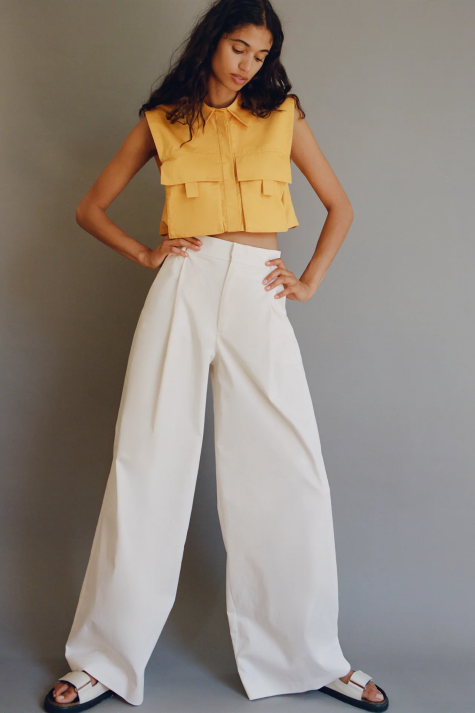 Summer is winding down, school (whatever that looks like this year) has started, and even though it was 106° last week, the calendar says it's almost September!  Every year around this time, without fail, the same fashion questions inevitably come up.  "Can I still wear white after Labor Day?"  "Should we put away our white jeans once the first week in September rolls around?"  
The answer is YES you can wear white…and NO, you should not put away those white jeans!!  It is well known among the fashion-minded majority that white can – and should – be worn year round!  Now, that doesn't necessarily mean you should be wearing white linen pants in the dead of winter (unless you are on a tropical beach somewhere)!  What it does mean is there are many seasonally-appropriate ways to wear white, even as the seasons change and temperatures drop.  Read on for some winter white inspiration and some fabulous finds from Galleria Dallas retailers.
White Jeans
White jeans work literally any time of year.  The key is changing out your footwear to a chunkier winter shoe or boot and pairing them with a sweater, blazer or jacket for a stylish cool weather look.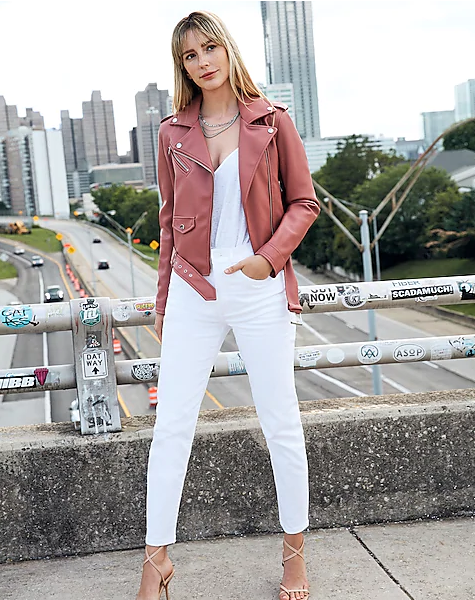 Super High Waisted White Slim Ankle Jeans, Express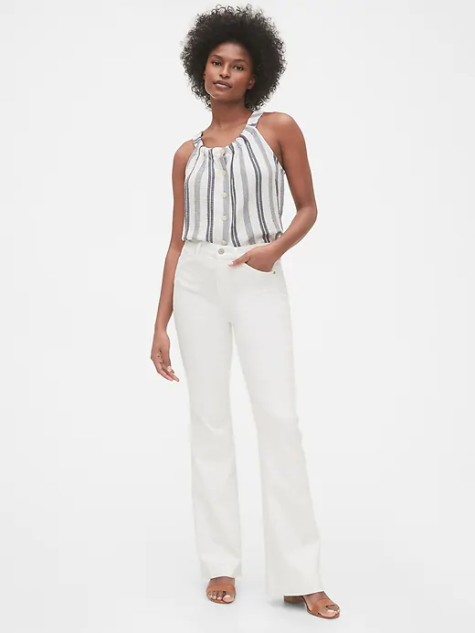 High Rise Flare Jeans, GAP
White Pants 
For a dressier take on white jeans, be on the lookout for a pair of elegant winter white pants (bonus points for an exaggerated wide leg).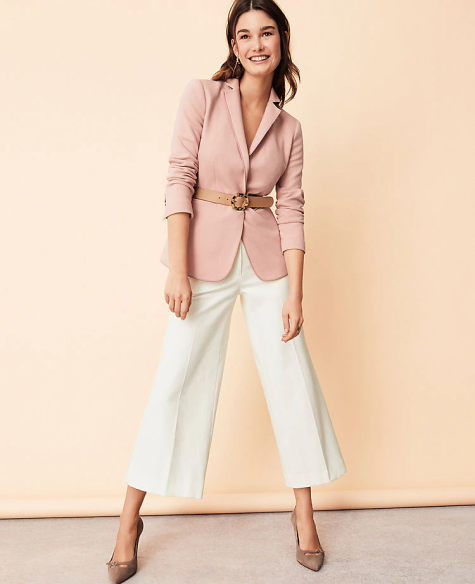 The Marina Pant, Ann Taylor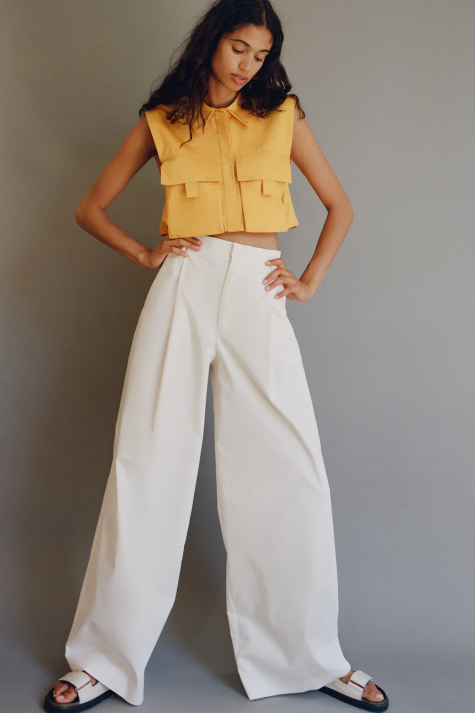 Pleated Pants TRF, Zara
White Knitwear
Knitwear will be a huge trend this fall and winter, so whether you choose a chunky, oversized sweater or a chic fitted ribbed knit, look for cozy white sweaters like these to up your cold weather wardrobe!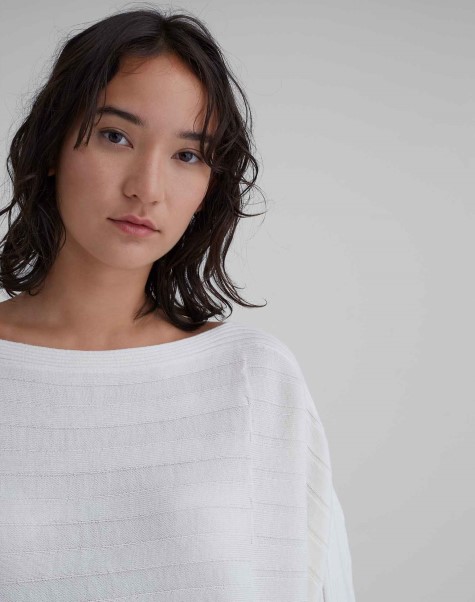 Dolman Ribbed Wool Sweater, Club Monaco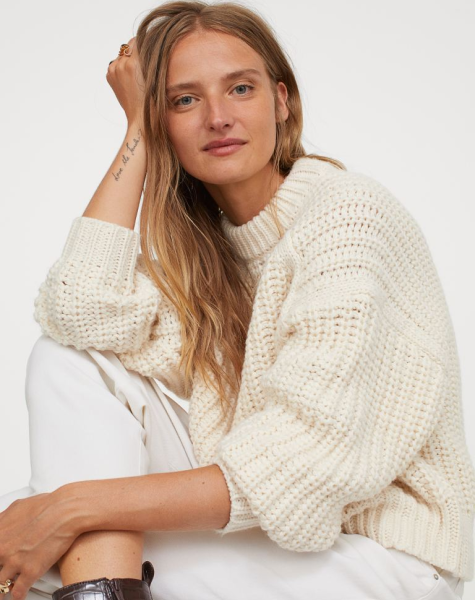 Knit Sweater, H&M
White Shoes
Now, truth be told, I was a hold out for many years on the idea of wearing white SHOES after Labor Day, but I think it was because I never found any white shoes that I actually liked.  Fast forward to this season and the plethora of stylish winter white boots and booties have me excited to try the trend!  I just bought this pair of Marc Fisher booties at the Nordstrom Anniversary Sale and can't wait to wear them this fall and winter!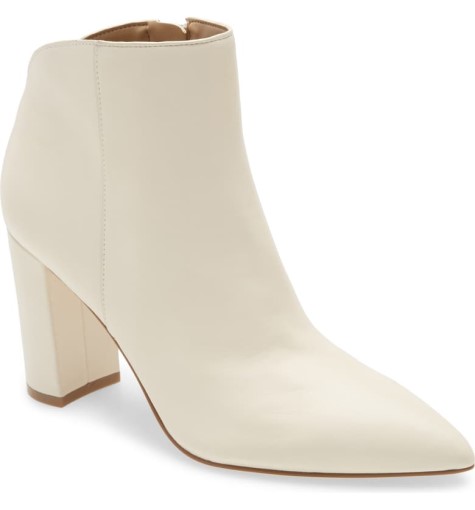 Marc Fisher LTD | Unno Pointed Toe Bootie, Nordstrom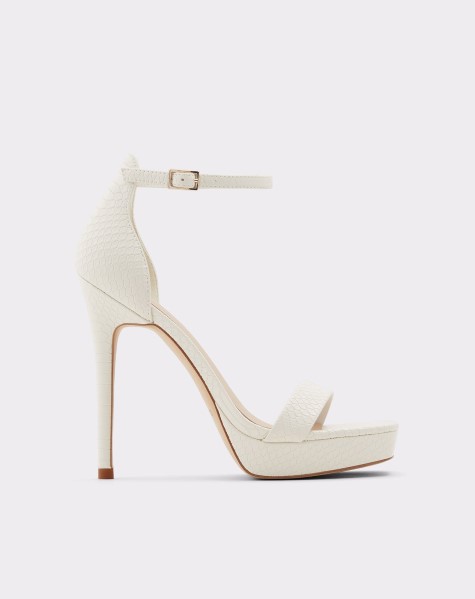 Scarlett, Aldo