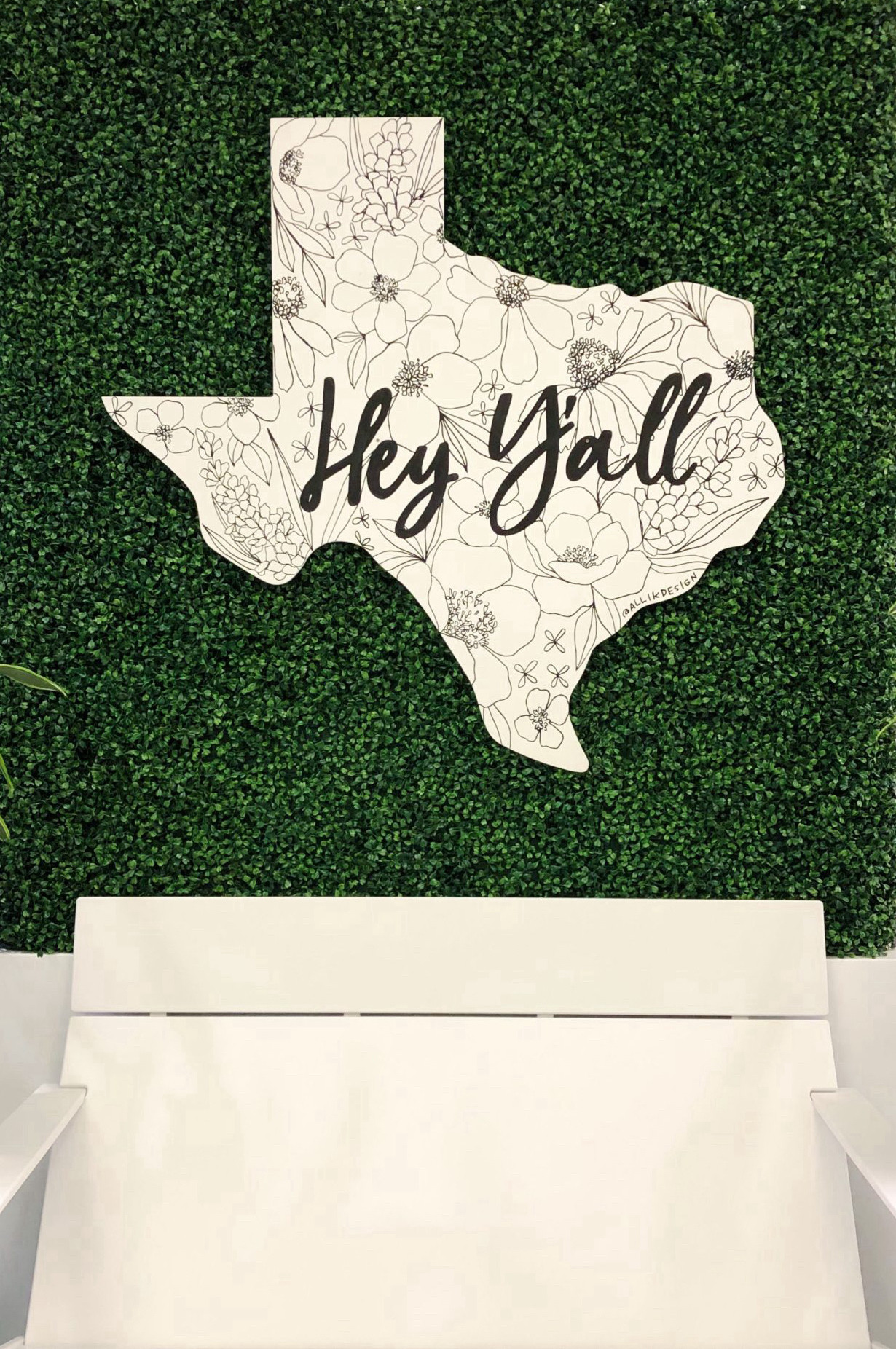 1.      Hey Y'all Mural
The mural created by Dallasite Alli K has to be one of the most welcoming spots in Galleria Dallas and is one of several art pieces featured in our Artist Collective program. The Texas-shaped sign decorates the whimsical seating area in front of Old Navy on Level 3, and features Alli K's notable black and white floral designs. Take a seat and show us your best Texas-sized smile.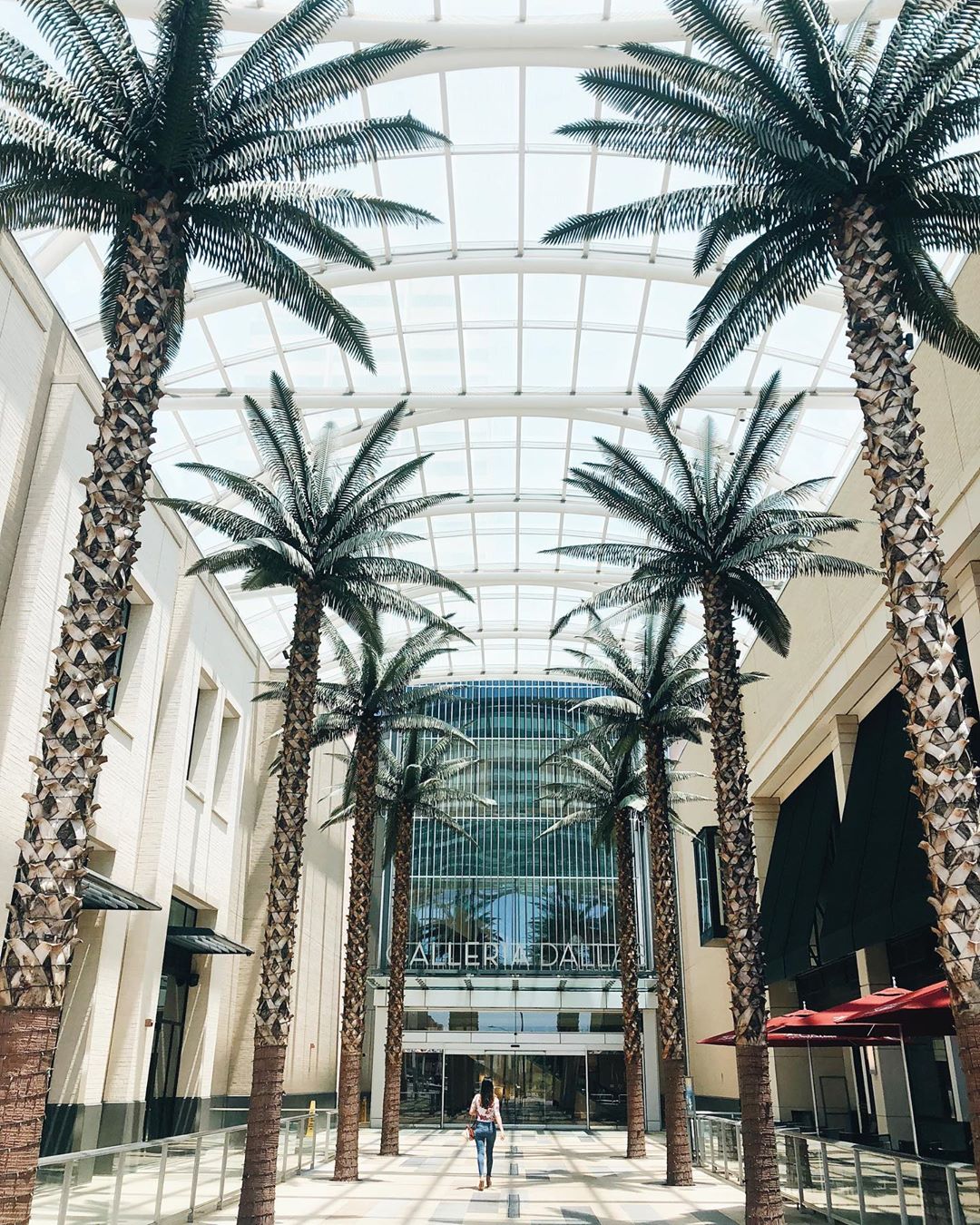 2.      The Alley
The Alley is a main entrance into Galleria Dallas, but when you stride down the palm tree lined walkway you'll be transported to a tropical destination year-round. And, we know what you're wondering – yes, the trees are real!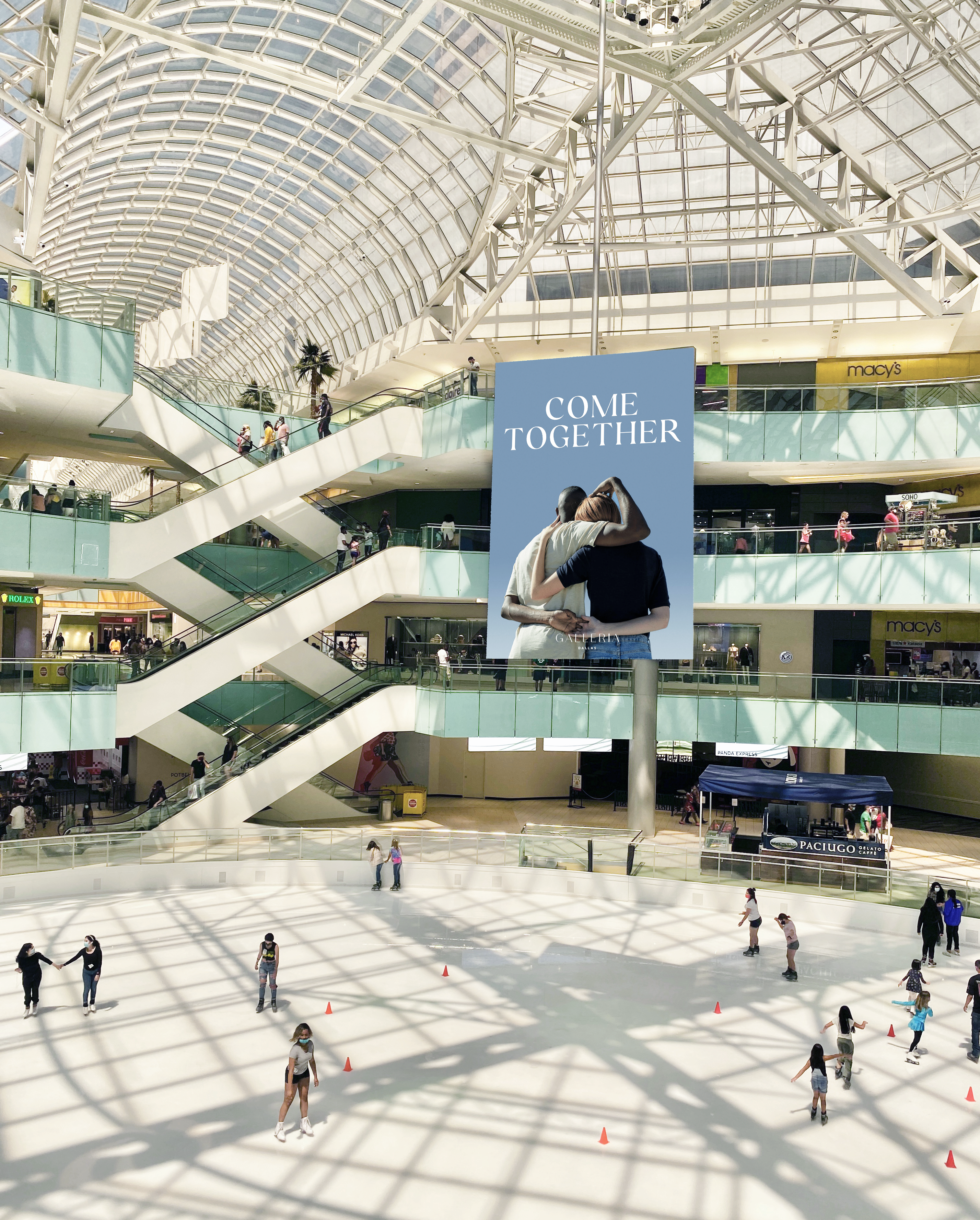 3.      Ice Skating Rink
With the whirling and spinning of the ice skaters at center court, the Galleria Ice Skating Center is always a mesmerizing sight to see and a fun photo backdrop. Stand on Level 1 overlooking the rink and you'll truly feel at the center of it all!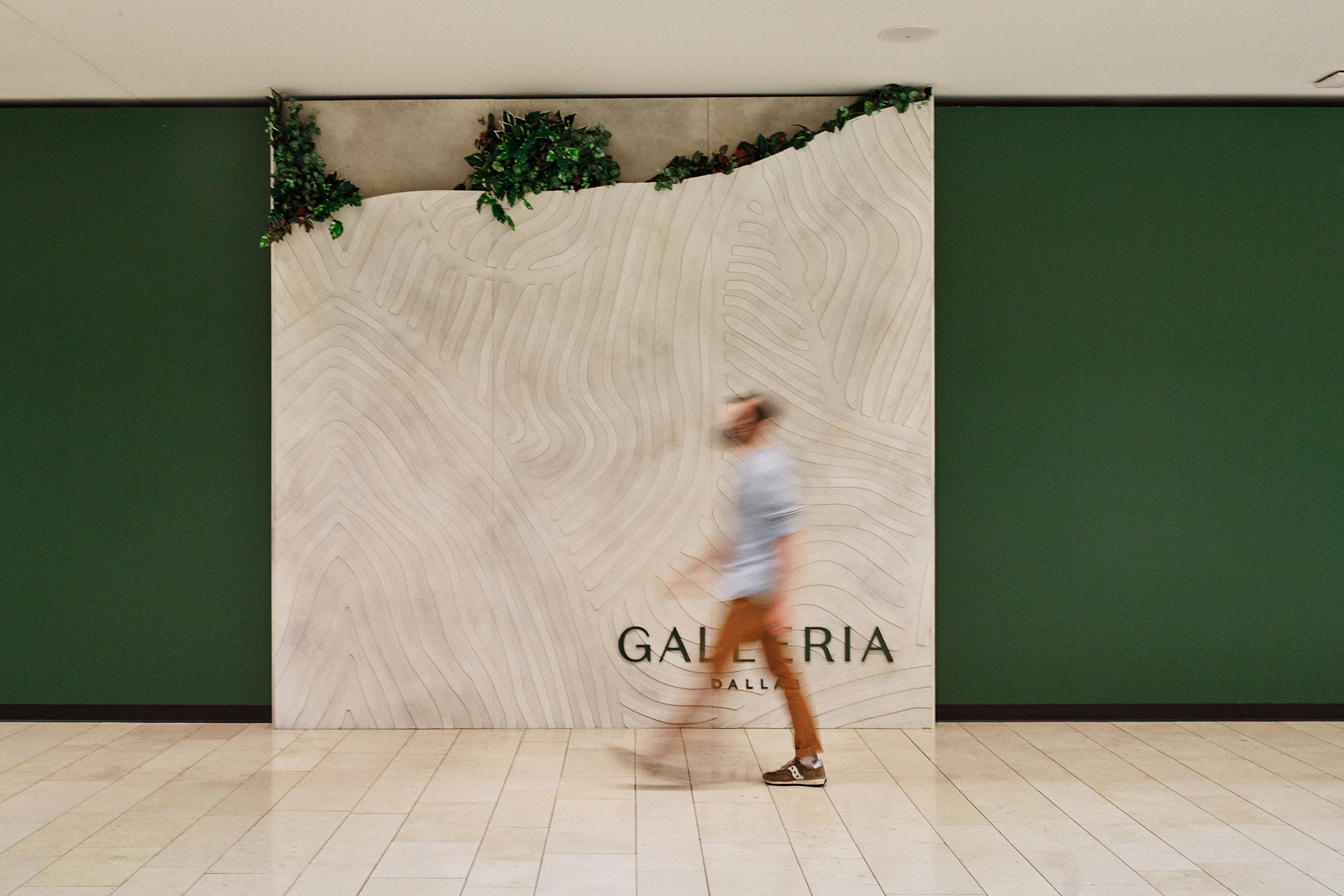 4.      Change Wall
Looking for a calming spot? Stop by our new art and nature wall spanning the north end of the shopping center on Level 1. The wall features real plants that create an organic space, and is a great reminder that change is good and nature is powerful. Discover the installation on Level 1, near Zara.