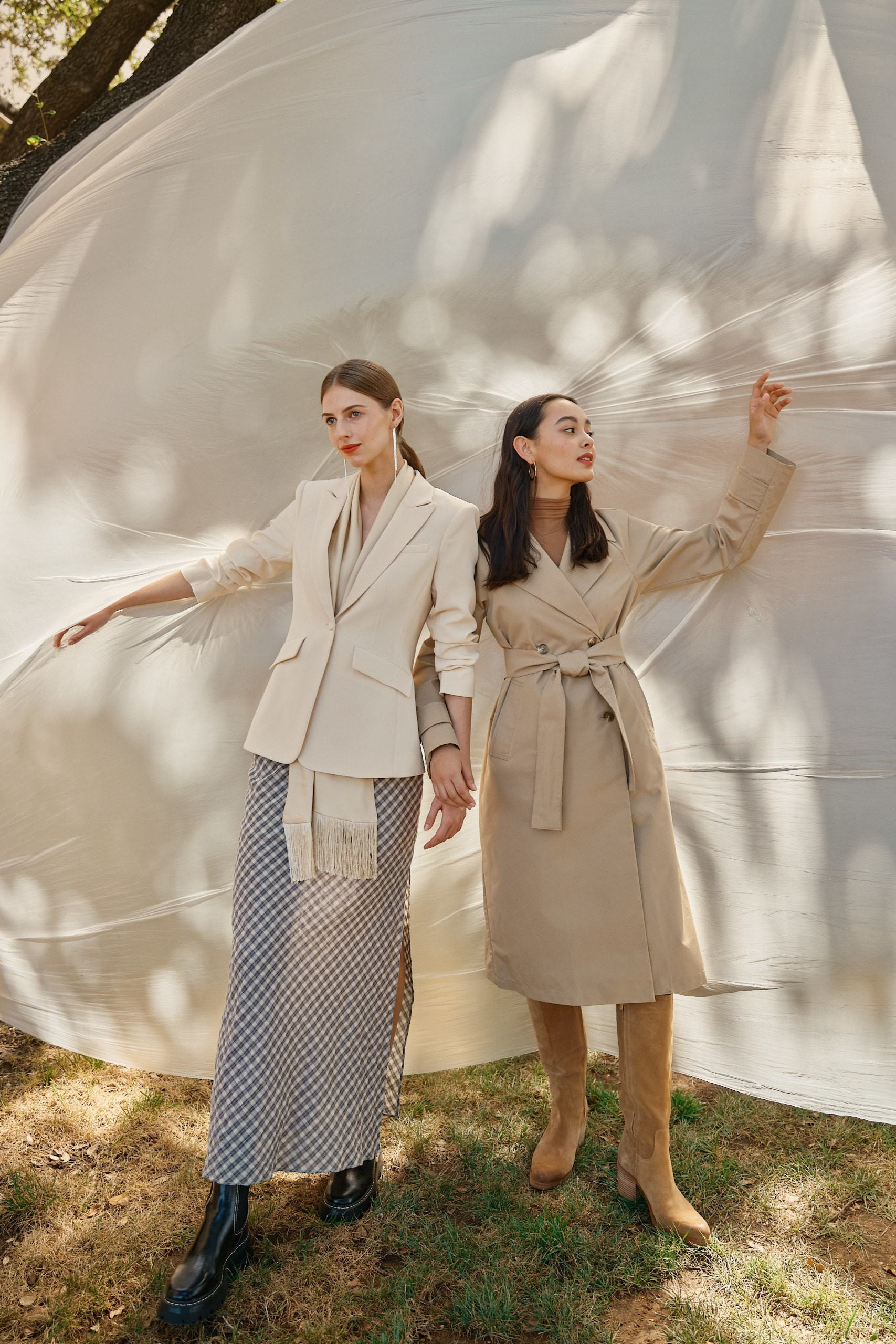 Here's a look beyond the billboards at the fashion details from our recent photoshoot that epitomize this season's key trends.  
Fall 2023 fashion is all about high-quality capsule wardrobe essentials that don't draw attention to themselves, featuring collared shirts, fall coats, cozy sweaters, and boxy blazers – layered minimally. Scroll on for our favorite transitional pieces that are soon to be your new seasonal obsessions.
These looks feature items from Galleria Dallas retailers, including Nordstrom, H&M and Gap. Shop in store now!
Look No. 1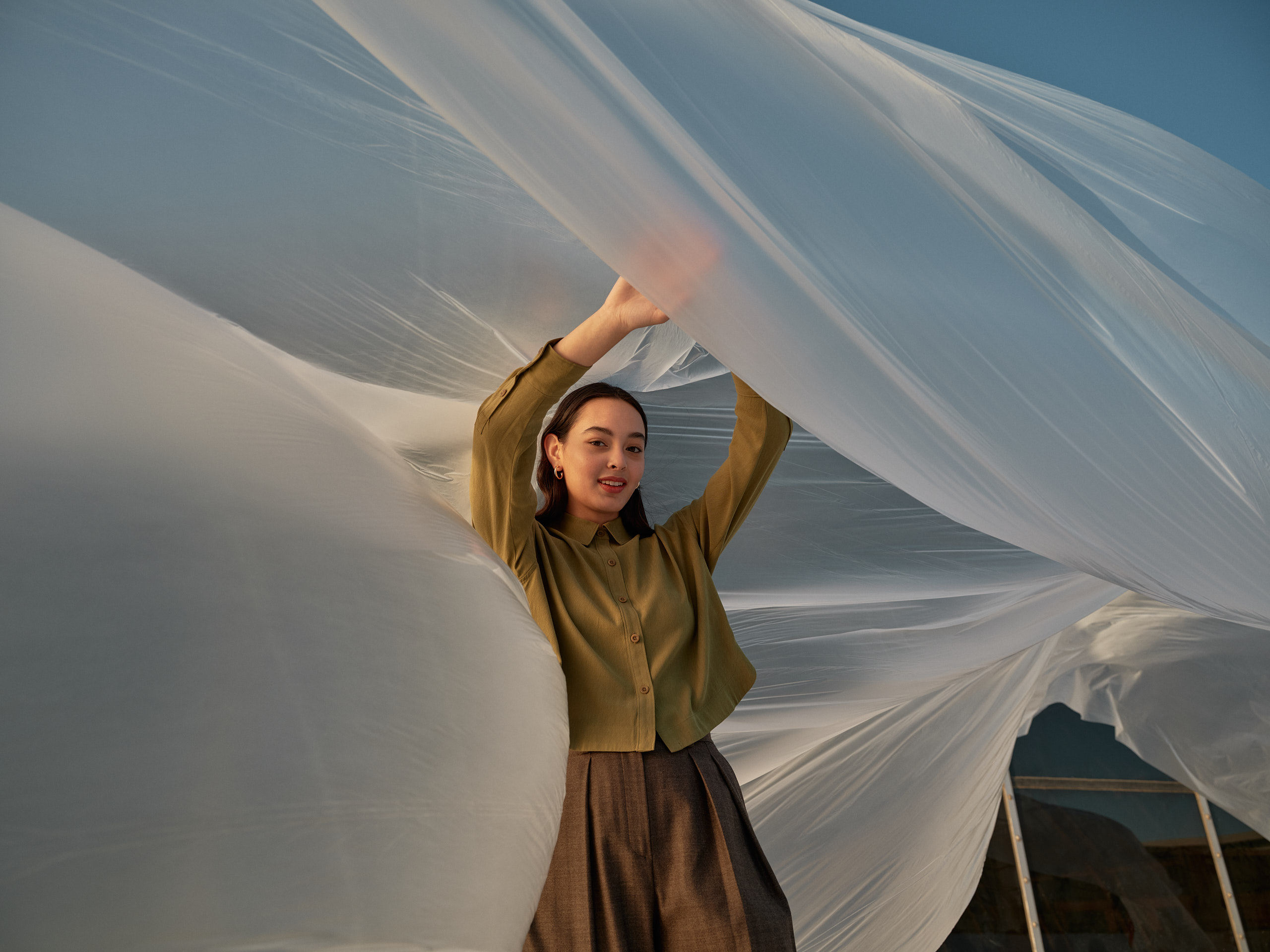 Cy: Lusterweave Hartfield Crop Shirt | Madewell (Nordstrom) and Mason Wide Leg Pants | Reformation (Nordstrom)
Look No. 2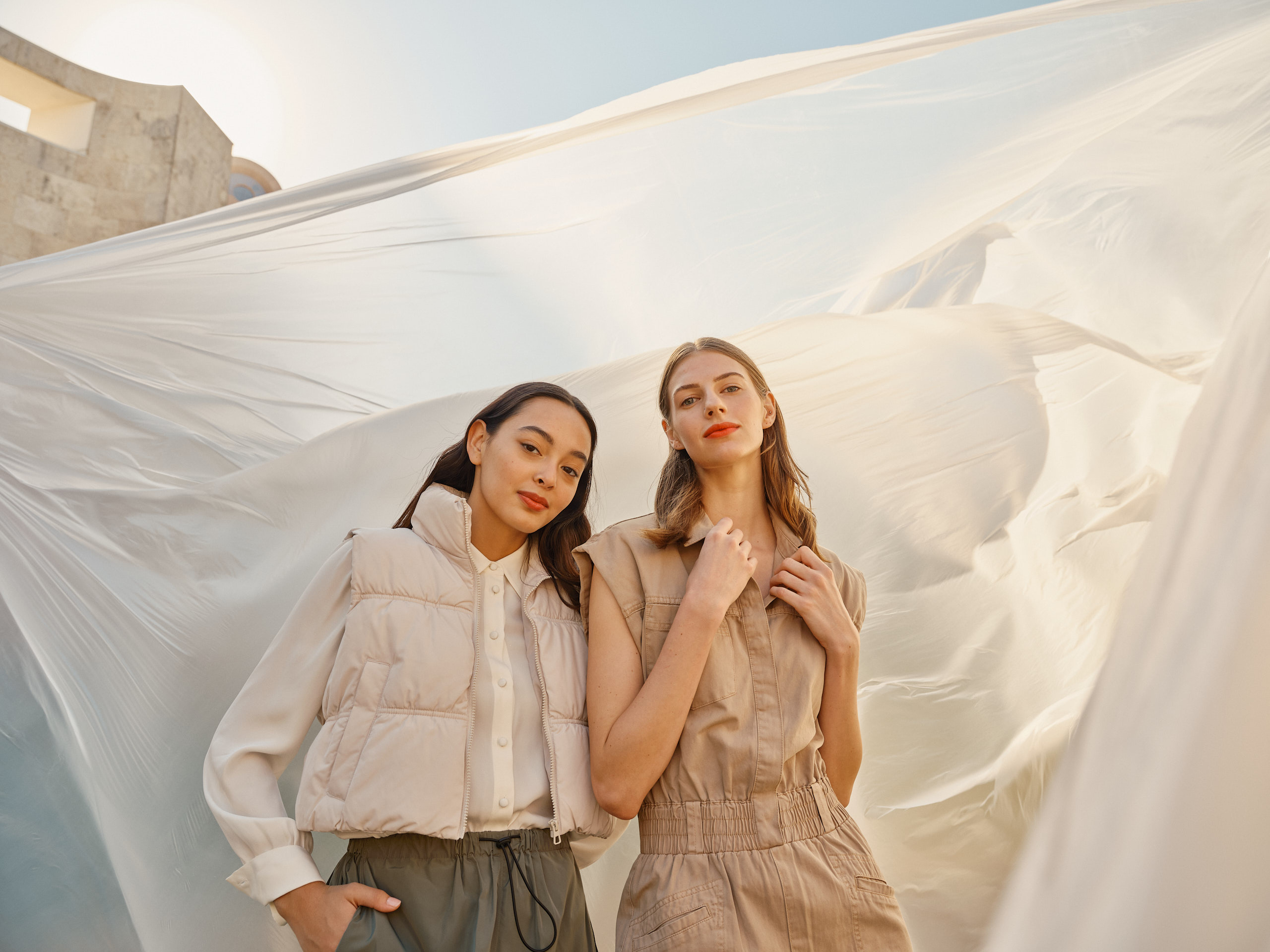 Cy: Puffer Vest | H&M, Victorian Silk Shirt | FRAME (Nordstrom), and Cargo Midi Skirt | BP. (Nordstrom) 
Marion: Rosie Padded Shoulder Cotton Jumpsuit | Pistola (Nordstrom)
Look No. 3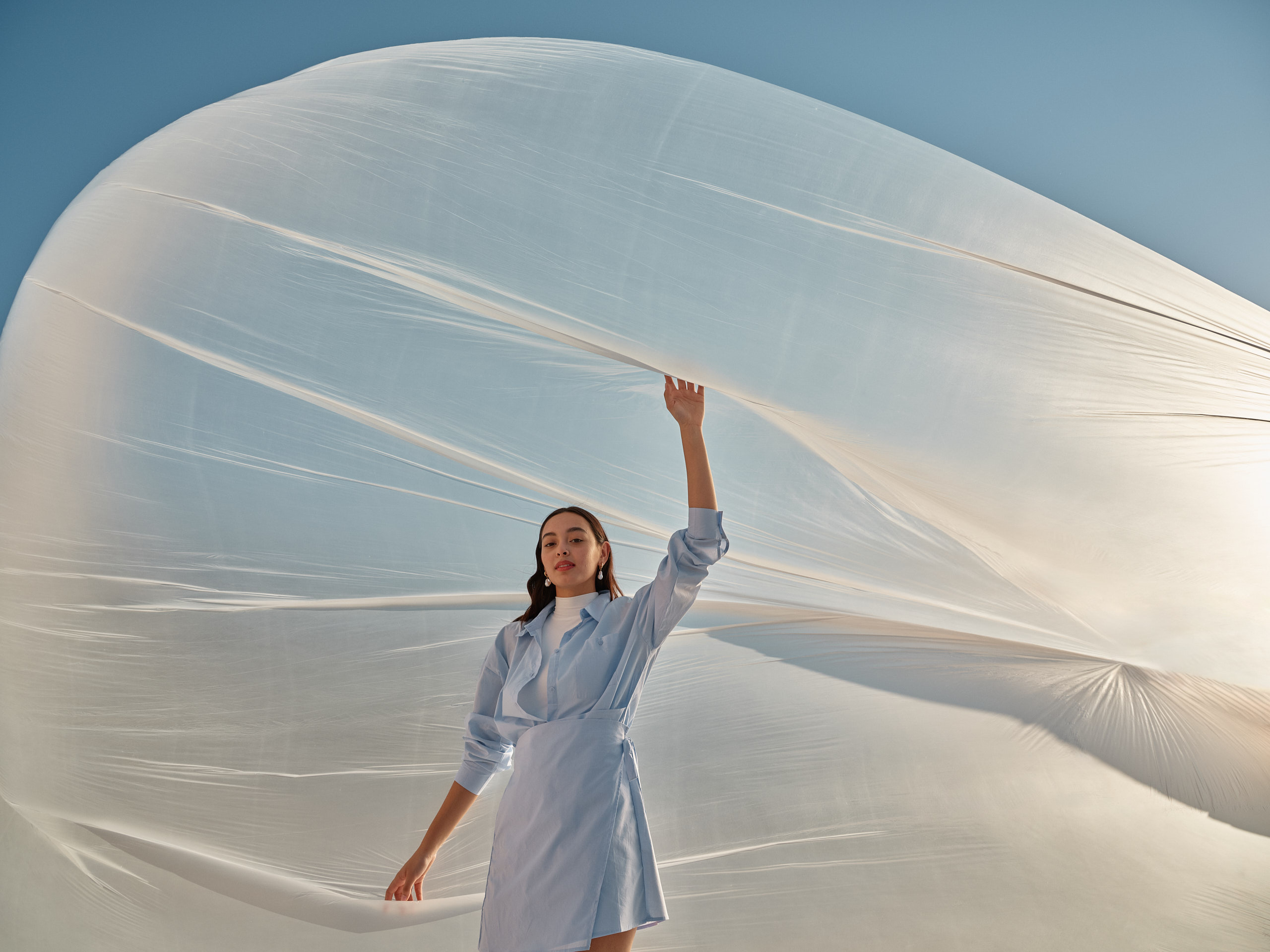 Cy: Wrap-skirt Shirt Dress | H&M, Mock Turtleneck Top | H&M, Capri Freshwater Pearl Earrings | st. Moran (Nordstrom) 
Look No. 4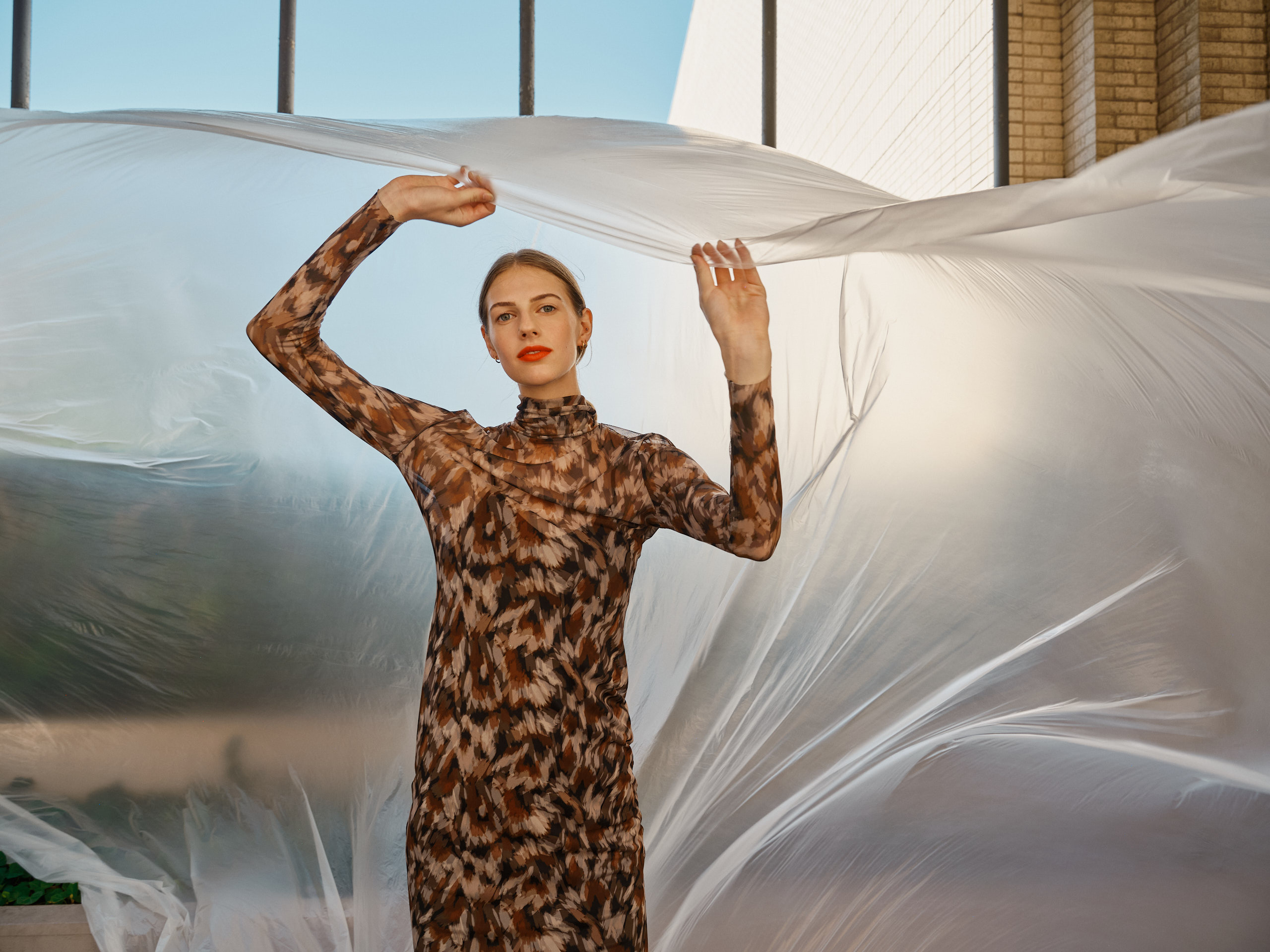 Marion: Vivienne Print Turtleneck Mesh Midi Dress | Steve Madden (Nordstrom) and 14K Gold Beveled Edge Huggie Hoop Earrings | Bony Levy (Nordstrom)
Look No. 5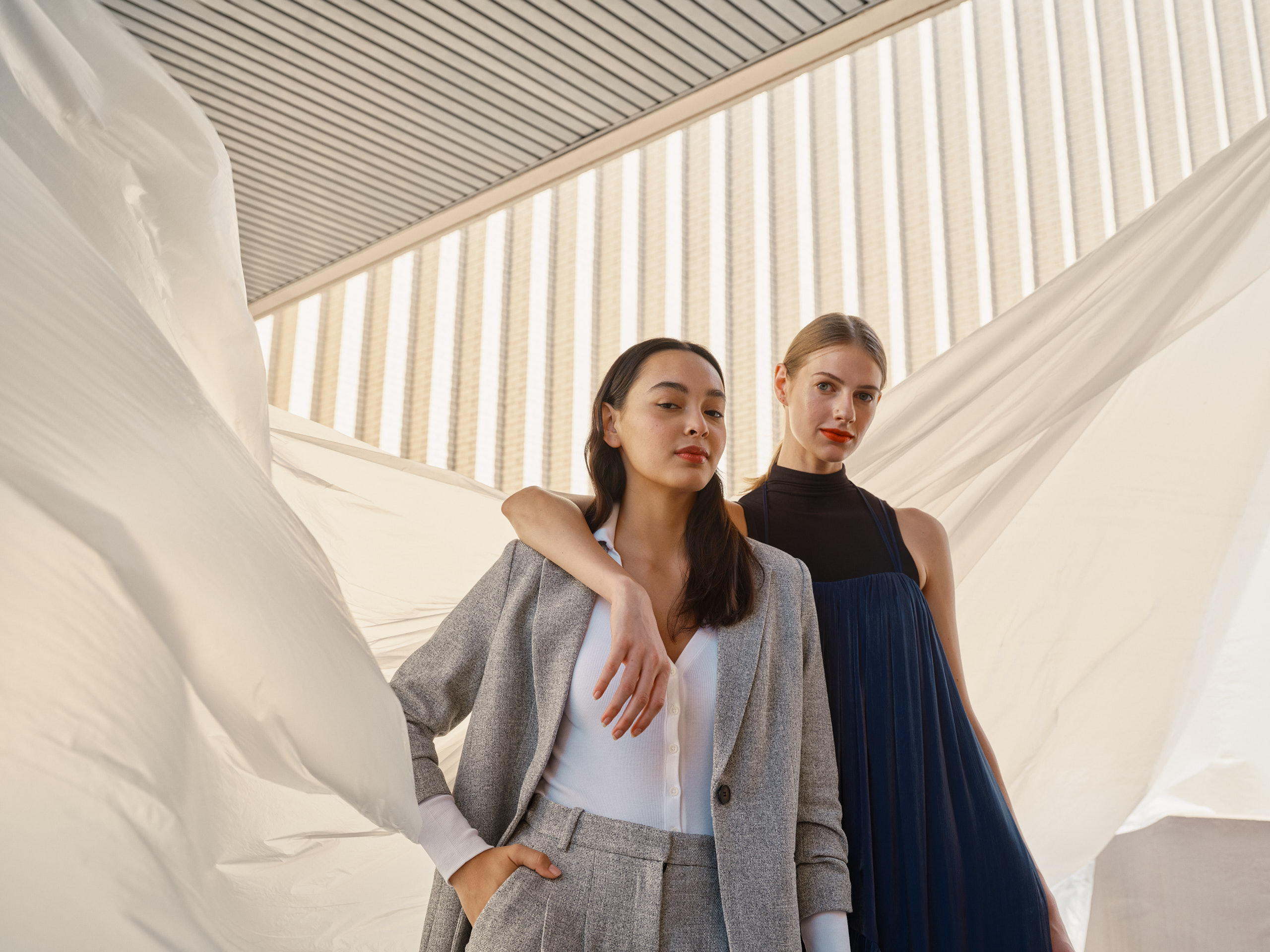 Cy: Gathered-sleeve Jacket | H&M, Button Front Knit Top (White) | Treasure & Bond (Nordstrom), and Wide-leg Pants | H&M
Marion: Soliel Ruffle Trapeze Dress | Cinq à Sept (Nordstrom) and Edie Mock Neck Rib Sleeveless Top | AG (Nordstrom) 

Look No. 6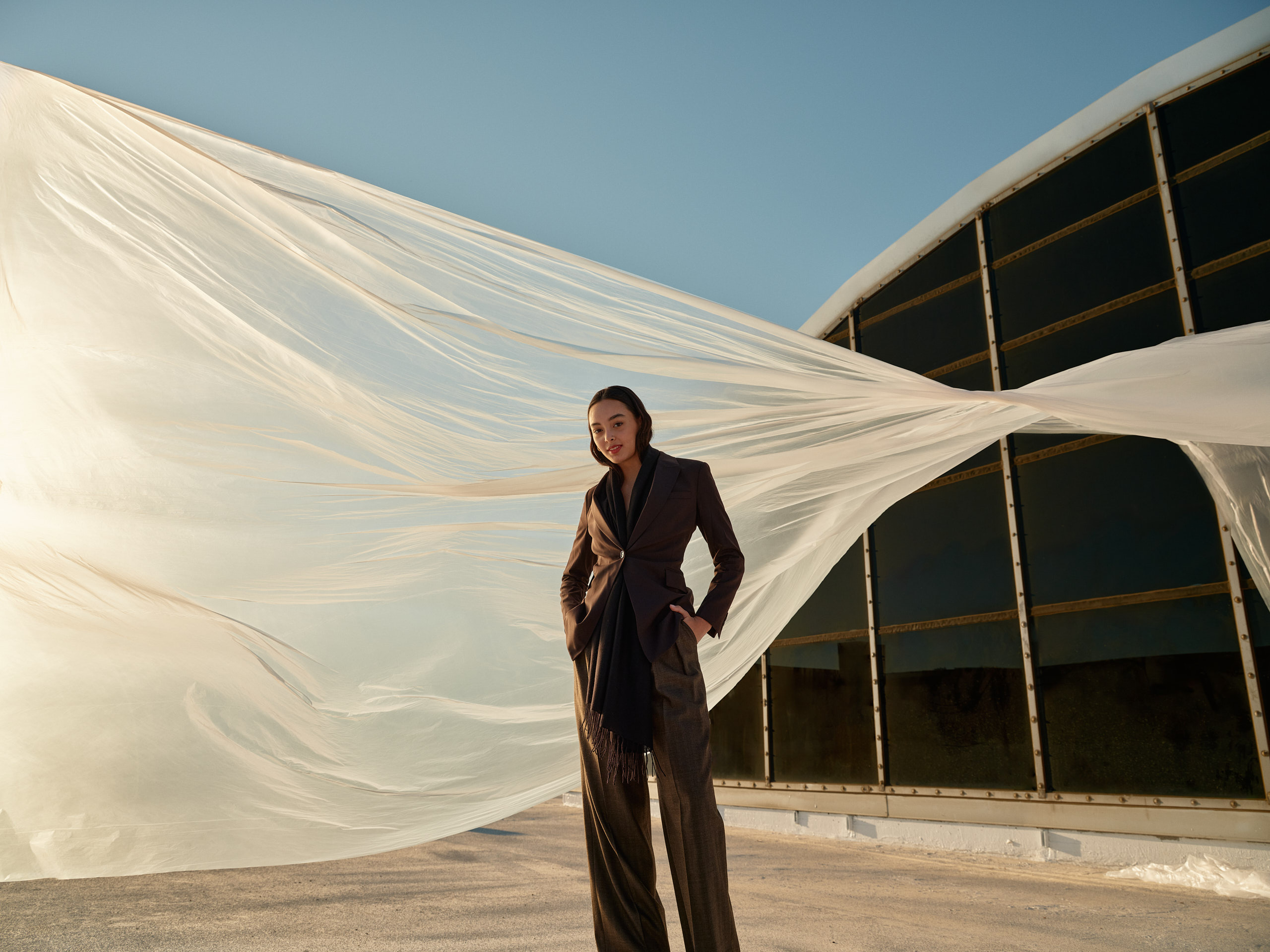 Cy: Double-breasted Jacket | H&M, Fringe-trimmed Twill Scarf | H&M, and Mason Wide Leg Pants | Reformation (Nordstrom)
Look No. 7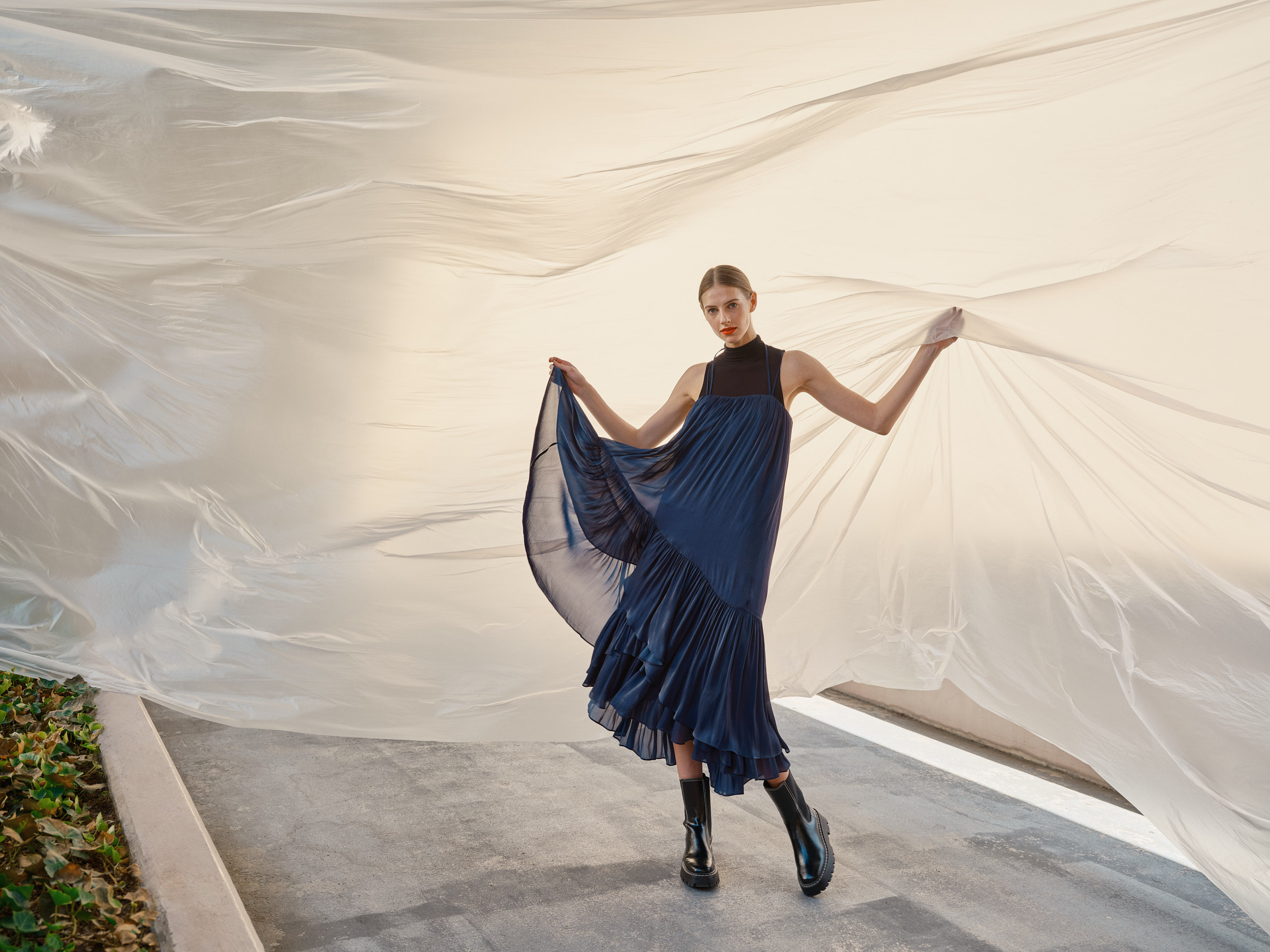 Marion: Soliel Ruffle Trapeze Dress | Cinq à Sept (Nordstrom), Edie Mock Neck Rib Sleeveless Top | AG (Nordstrom), and Cleated Mid Chelsea Boot | Ganni (Nordstrom)
Look No. 8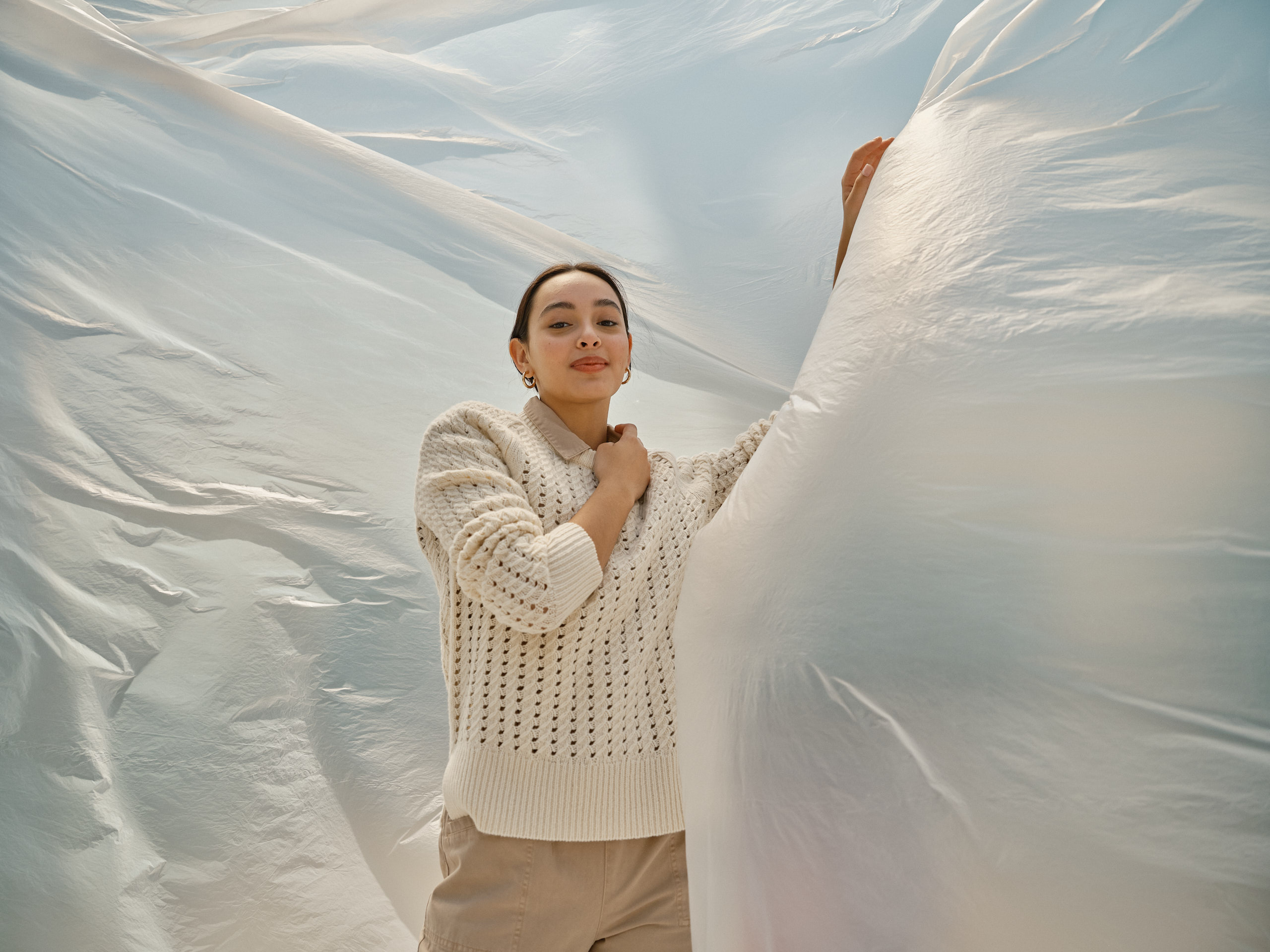 Cy: Open Stitch Crewneck Wool & Cashmere Sweater | Nordstrom Signature (Nordstrom), Rosie Padded Shoulder Cotton Jumpsuit | Pistola (Nordstrom), and Tube Hoop Earrings | Nordstrom
Look No. 9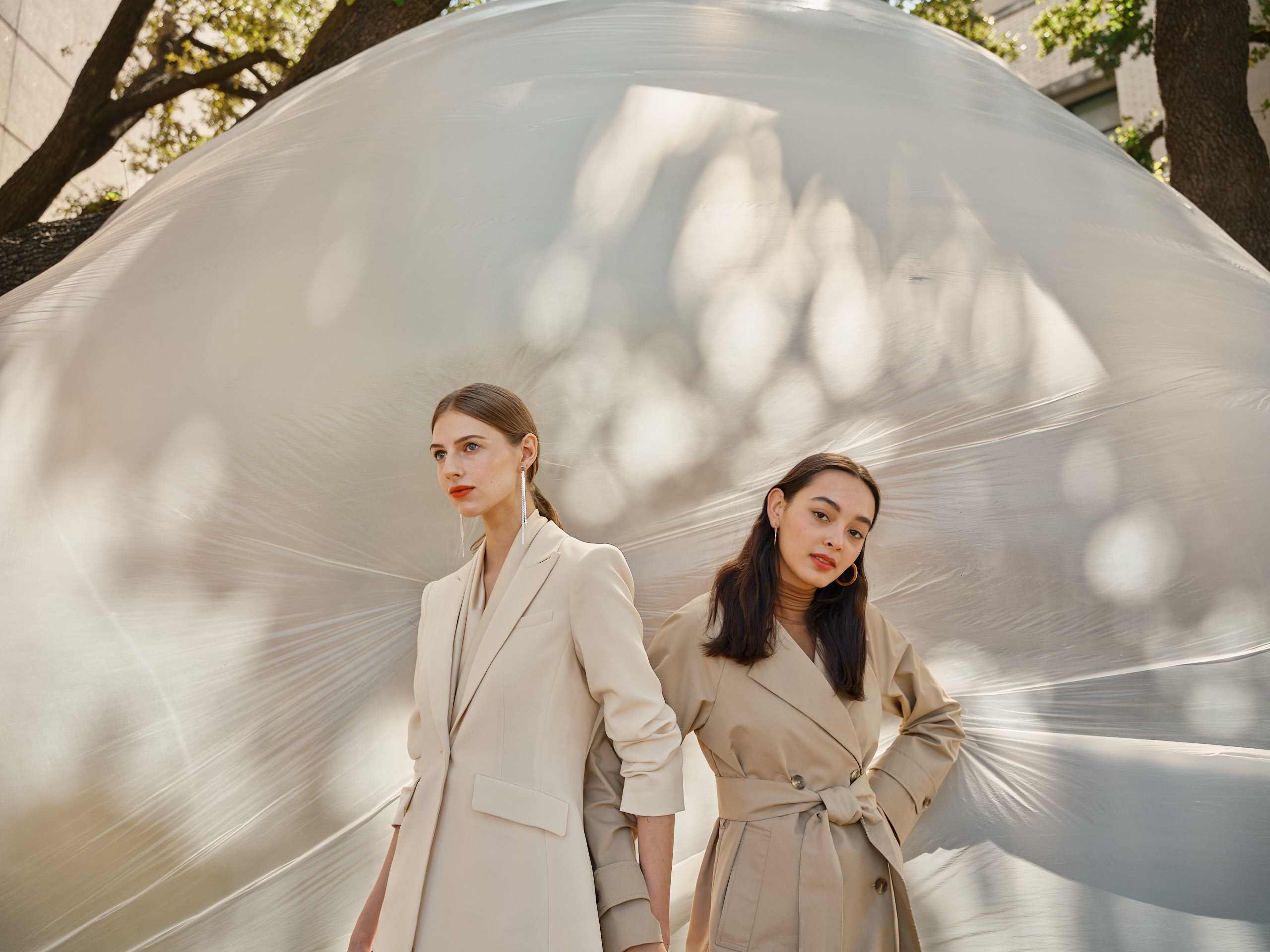 Marion: Ashlee Ruched Sleeve Blazer | Cinq à Sept (Nordstrom) and Pearl & Crystal Linear Drop Earrings | Ettika (Nordstrom) 
Cy: Icon Trench Coat | Gap, Turtleneck Top | Naked Wardrobe (Nordstrom), and Gold Thin Hoop Earrings | Lauren Ralph Lauren (Nordstrom)

Look No. 10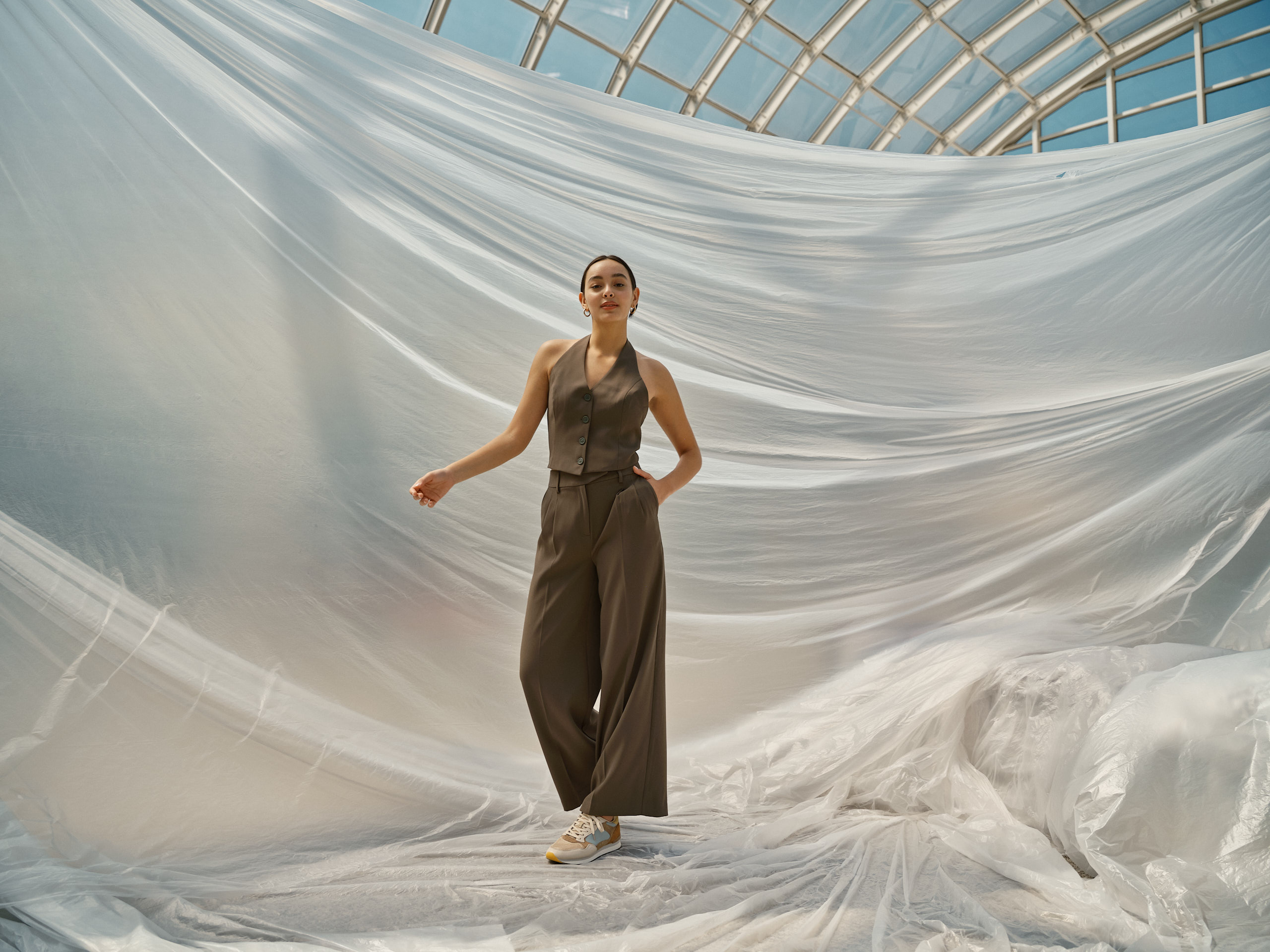 Cy: Halter Vest | Open Edit (Nordstrom), Wide Leg Twill Trousers | Open Edit (Nordstrom), and Tampa Sneaker | HOFF (Nordstrom)
Look No. 11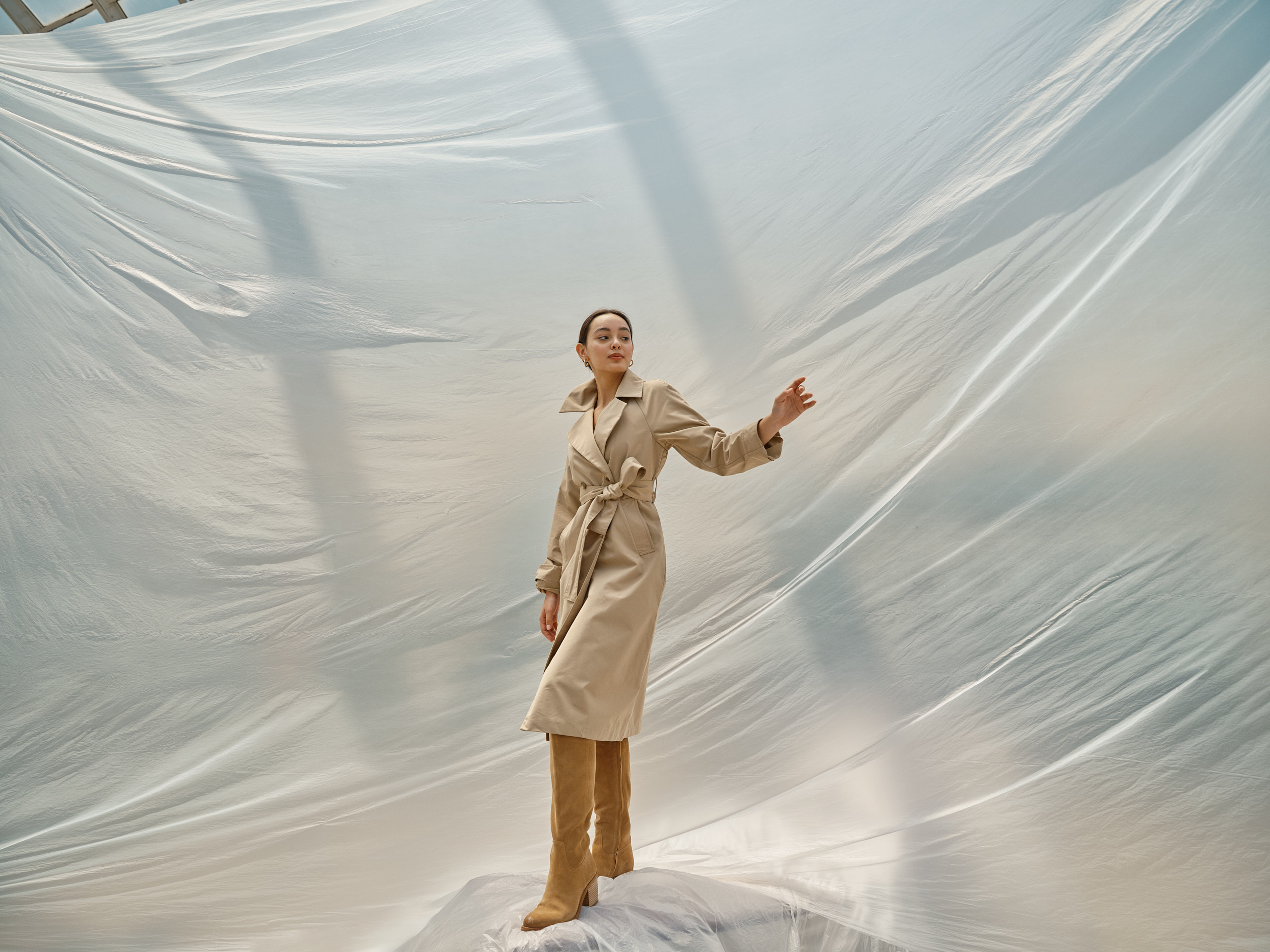 Cy:  Icon Trench Coat | Gap, Turtleneck Top | Naked Wardrobe (Nordstrom), Gold Thin Hoop Earrings | Lauren Ralph Lauren (Nordstrom), and Shale Knee High Boot | Sam Edelman (Nordstrom)