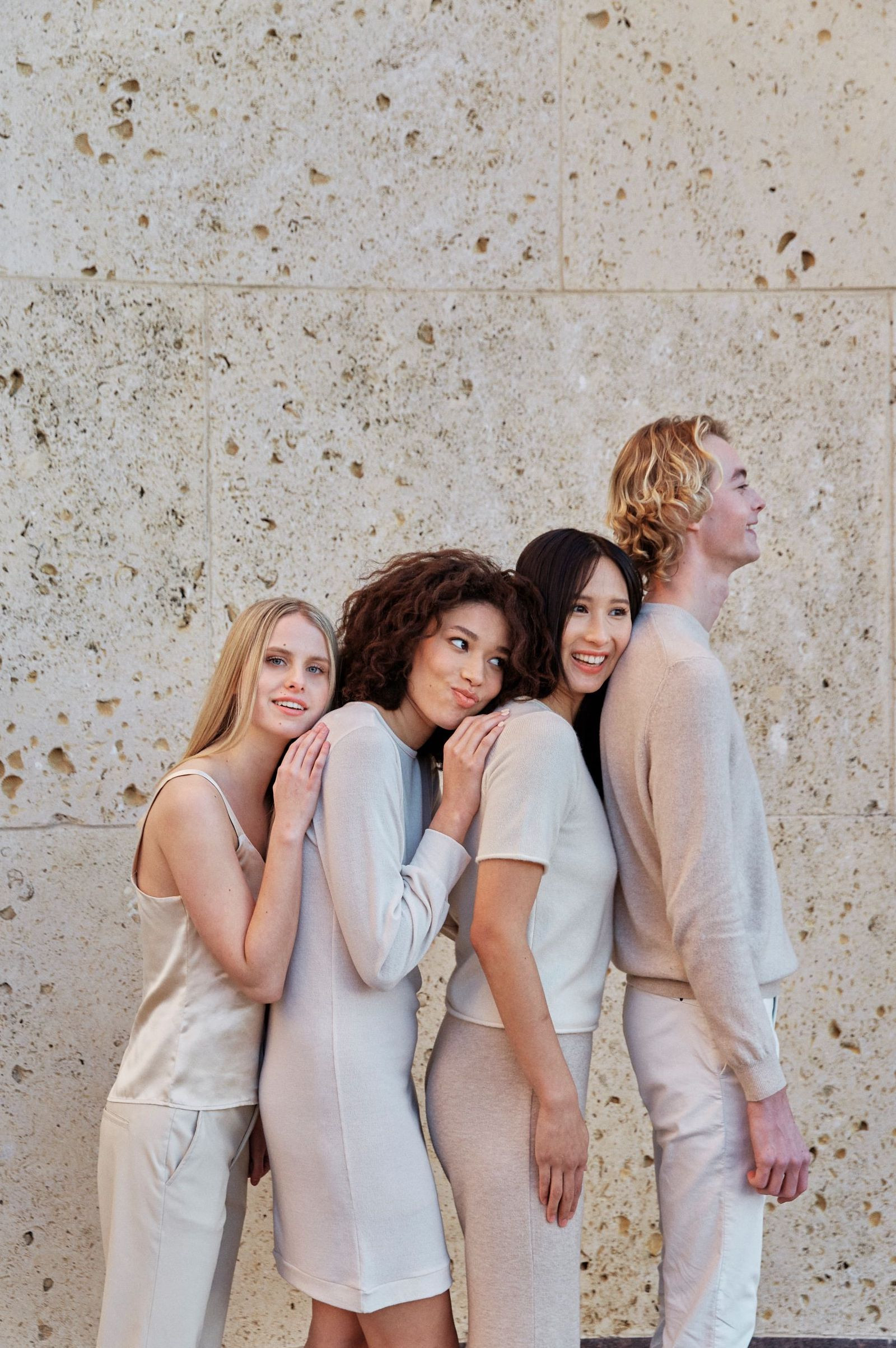 The new year is the perfect opportunity to start fresh… especially in your closet. We stopped by Nordstrom at Galleria Dallas to create a curated capsule wardrobe, which can help you save time and money, by getting back to the basics!
What is a capsule wardrobe?
It is a collection of simple basic pieces that lay the groundwork for your entire wardrobe. These are versatile staples you can wear over and over again, that can be mixed and matched in different outfit combinations, season after season.
A capsule wardrobe gives you a strong foundation of essentials that can help you reduce stress by saving time and money.
Capsule wardrobes are NOT about having boring style or wearing the same thing everyday. This is not about eliminating your statement pieces or more personal style choices. It's a way to let those unique pieces shine because they have a closet staple paired with them.
While some of the items will change from season to season (like winter coats, and shorts), the capsule wardrobe basics will be worn regularly throughout the year. They are foundational pieces that are versatile and will see more wear and tear than your average closet piece.
Because of this, it is worthwhile to invest a little more into them. You don't need to spend a fortune, but you should invest in pieces that are good quality and comfortable. You should also invest the time in making sure they fit perfectly (Nordstrom offers on-site tailoring).
Basics Tees by Madewell
A basic t-shirt is one of the easiest and most versatile wardrobe staples. It can be worn on the weekends, running errands, or even at a business casual workplace. When you find one you like, buy it in all the colors!
White Button-Up Shirt by Pistola
A boxy white shirt is an essential item in your year round capsule wardrobe. Parisian women love wearing these shirts because they create an effortless look and can be styled in so many different ways. Plus, they are timeless. Wear with jeans, trousers, a skirt, layer under a dress or a sweater. Wear your tailored shirt tucked in, out and loose or tie a knot at the front… no matter how you style it, you will feel put together and stylish.
Sweaters by Madewell
There are lots of knitwear options, and the two styles we find compliment a capsule wardrobe best and help you create stylish, easy outfits are a crew-neck sweater and a button-front cardigan. A 100% breathable cotton option is a must in a year round capsule wardrobe. Lightweight, quick to wash and perfect through the seasons. From cool Spring and Autumn days and nights - travel, cooler offices, cinemas or classrooms. Add layers underneath to increase warmth in Winter - a denim jacket or black biker jacket on top for a really snug style.
Soft Blouse by 1.State
A great polished blouse is a must-have in your closet. This provides a nice feminine touch, and is a great place to add a print. Subtle stripes, pinstripes, small polka dots, or even floral print can add a lot to your style while still being a "capsule wardrobe basic."
Blazer by Theory
The staple of the staples! The classic tailored blazer is a capsule wardrobe must-have. It is a great layering piece for all seasons, can be dressed up or down, and makes your outfit instantly look put-together.
Style tip: wear it as a cape, draped over your shoulders for a classy fashionista look.
Black Trousers by Theory
Tailored trousers are an outfit savior – they are versatile, you will be able to wear them everything from a t-shirt to a classic business shirt. Dress them up or down from street style casual to office timeless chic. Make sure you have a pair you love to wear in your year-round capsule wardrobe. Choose trousers that are flattering for your body shape, are comfortable and made from quality fabric which will endure the test of time.
Blue, Black or Gray Jeans by Pistola
Obviously, you need a pair of go-to jeans in your perfect capsule wardrobe, and most of us will have multiple pairs. We find a classic straight leg has the most versatility. The straight-leg silhouette is sophisticated and easy to pair with all your other closet basics.
Black Dress by Chelsea28
The aim of this dress is to easily and effortlessly be styled to suit different occasions - from office, to weekend to special occasions. This dress can be worn summer through winter, day or night. Wear alone for a sophisticated evening look or add layers or tights, and adjust the shoes/accessories for a more casual or office-appropriate option.
Fitted Bodysuit by Skims
A great staple bodysuit helps you get a clean and polished look. They eliminate bunching, and can be worn with a pair of jeans or under a blazer or layering-piece. If you are whole-heartedly against the bodysuit, opt for a slim-fitting, lightweight tank or cami.
Accessories
A great capsule wardrobe can be punched up a notch with a quick change of accessories!
Bags
Shoes
Classic Pair of Sneakers by Nike
Practical, versatile, the ideal shoes for all occasions, street style sneakers are an essential year round capsule wardrobe item.
Ankle Boots by Coach
Black Pumps by Sam Edelman
If all of this seems overwhelming to you, or you just don't know where to start, simply book an appointment with one of the personal stylists at Nordstrom. They will work with you to find the perfect pieces that fit your style and budget, and the best part is, their services are FREE!
With a capsule wardrobe like this, you can start the new year with a closet that is customized, streamlined and allows you to mix and match all your style staples easily. A capsule wardrobe you will master your closet and easily create outfits that fit you and your lifestyle.