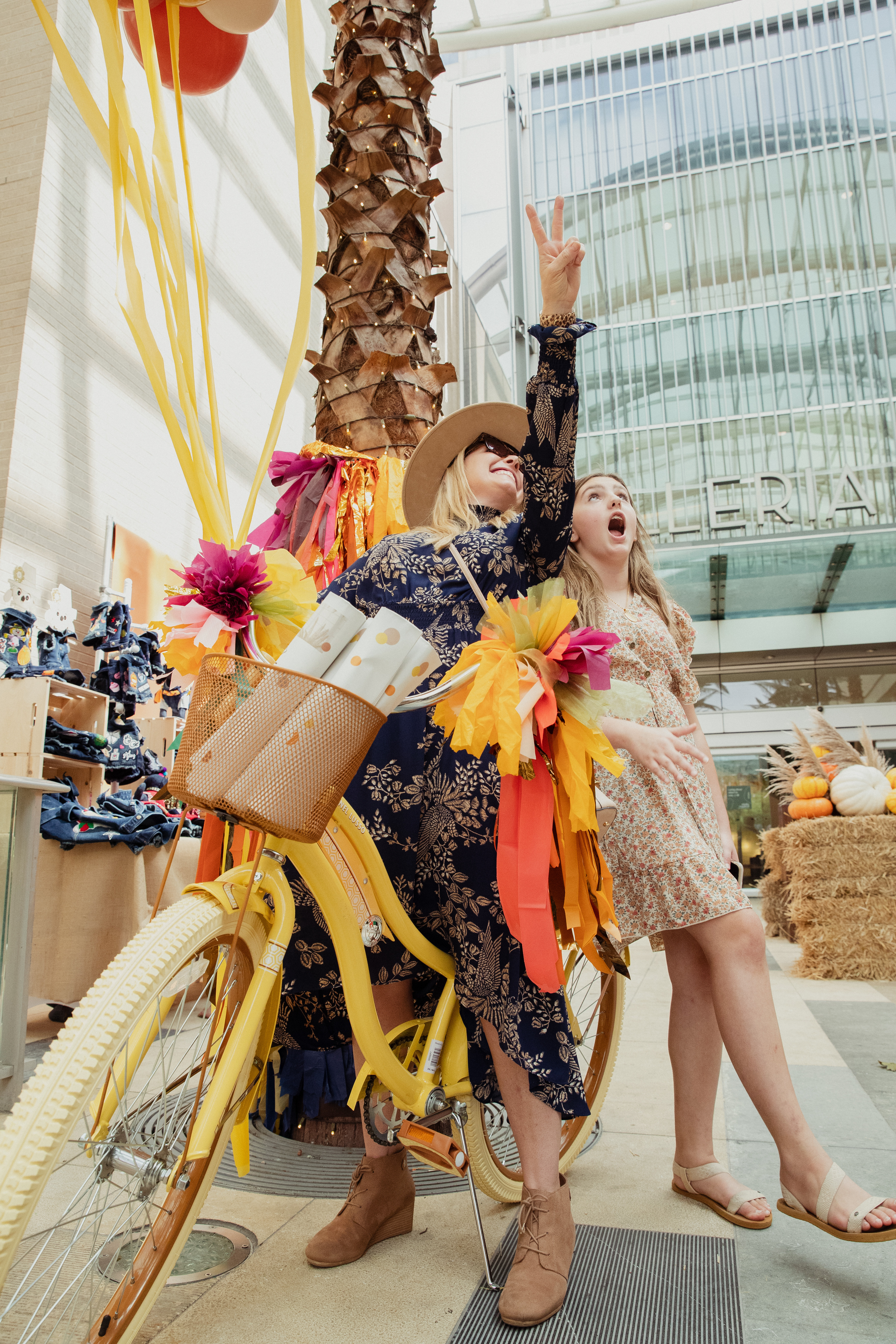 I don't know about you, but I can hardly believe it's October already!  While the year seems to be flying by, I'm committed to slowing down this month to enjoy all the wonderful fall happenings, like cooler temperatures, college football, pumpkin carving, and especially the return of the Galleria Alley Market!
On Oct. 15 & 16, the outdoor alley at Galleria Dallas (between the Westin Hotel and Banana Republic) will be transformed into a festive fall shopping experience!  And while I am excited for the plethora of amazing merchandise that will be available at the Alley Market, I am even more excited about what it represents:  Women supporting women!  Each of the 15 featured vendors for the Alley Market are local, women-owned businesses.  Through this event, these women entrepreneurs are giving back to support other women by donating 10% of their proceeds from the weekend to the Genesis Women's Shelter, whose mission is to provide safety, shelter and support for women who have experienced domestic violence, and to raise awareness regarding its cause, prevalence and impact.
From succulents to stationery and accessories to art, there is something for everyone at the Alley Market!  And don't get me started on the of food and beverage you can enjoy at the market!  I've included a full list of vendors below:
·       All the Wire, my friend Tori and her sister created this iconic jewelry brand "where stories can be worn"
·       Aroma-sthesia, luxury scented candles from former Real Housewives of Dallas star Tiffany Moon
·       Dog in the Closet, a boutique featuring dog apparel for your four-legged babies
·       Eloteca, the newest dining concept at Galleria Dallas where they create unique elotes experiences
·       Hi Mary Lo, a Texas-raised, London-made purveyor of accessories and clothes
·       Joy Creative, the whimsical line of functional stationery created by my friend Steph
·       Judy Judy Jill, unique paintings by artist Jill Schlichenmaier
·       June & January, an Austin-based boutique featuring bright colors and bold prints with modern babies, tots and kiddos in mind
·       Leche de Café, a coffee bar specializing in cold brew
·       Lizzie Lu Luxury Treats, chef-driven sweets including luxurious candy apples
·       Magnolia Juice, a smoothie and juice bar that focuses on cold-pressed and fresh juices
·       NHCO Botanical Bodycare, hormone-conscious bodycare including masks, scrubs, body oil and more
·       Texifornia, one-of-a-kind hats, jewelry and accessories with an everyday luxury feel
·       Urban Spikes, a modern botanical design studio focusing on succulent plants
·       Zendy Designs / Jeelook USA, handmade crocheted toys, plus home décor and jewelry
Shopping, eating and supporting local women entrepreneurs, all to benefit a great cause …  sounds like the perfect fall happening to me.  I'll see you there!