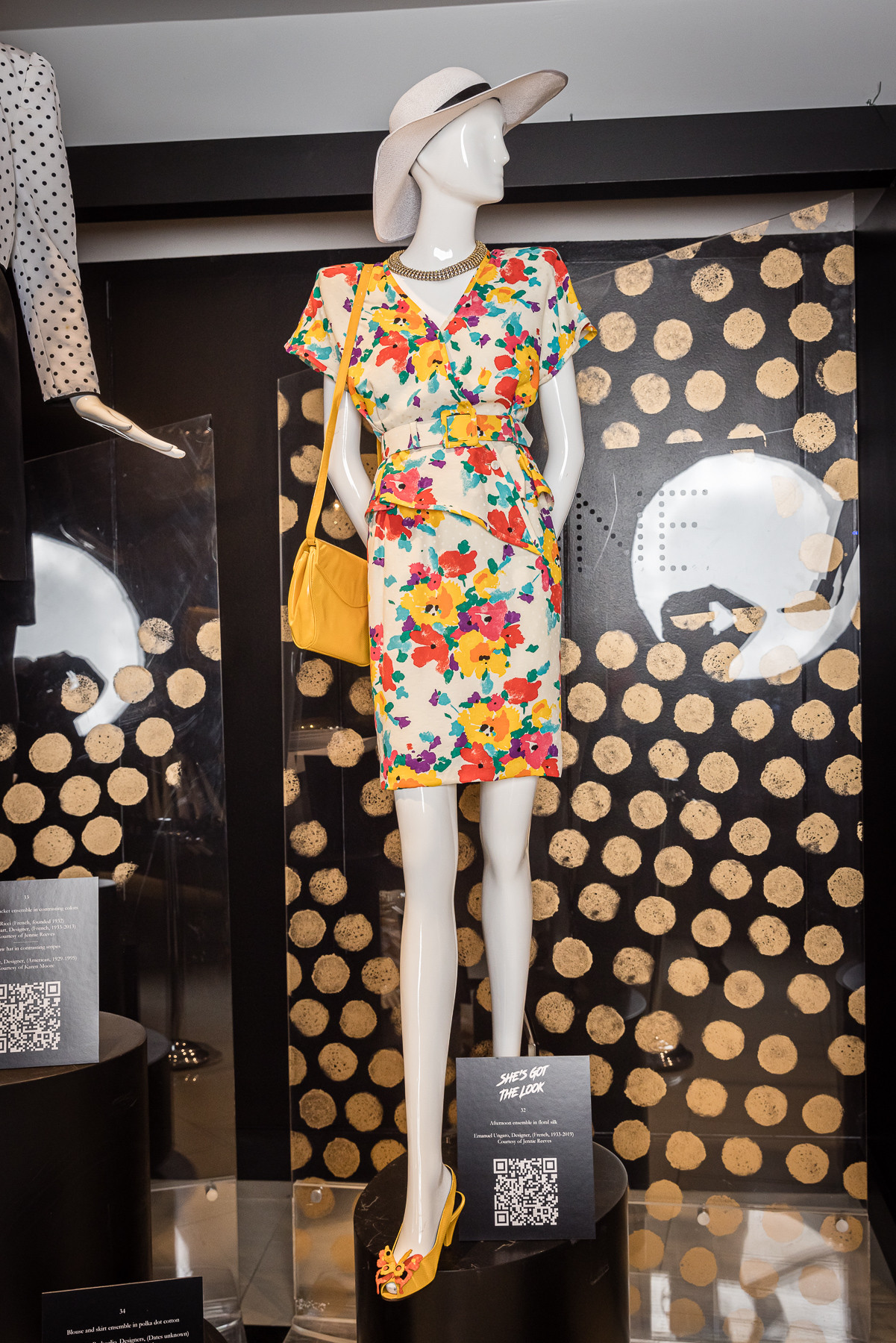 Spring is in the air, and while this is usually a popular time for traveling, a big trip just may not be in the cards this year.  Luckily, you don't have to travel far to experience a weekend full of excitement! From family fun to poolside relaxation, and of course retail therapy-- Galleria Dallas, has everything you need for the perfect spring staycation!
She's Got The Look
One of my favorite things to do at Galleria Dallas this spring is visit the totally rad 80s fashion exhibit, She's Got The Look. Whether you lived through the 80s or not, this immersive fashion experience is one you definitely won't want to miss! Curated by vintage fashion expert Ken Weber, the museum-quality exhibition features some of the best fashions of the decade, from couture pieces to everyday streetwear, and even famous fashions worn by celebrities!  You can also take in the hairstyles, accessories, memorabilia and music from the iconic decade. She's Got The Look is located on Level 1 near Sephora and is open through April 3.
American Girl  
The American Girl Boutique & Bistro is more than just a doll store, it's a young girl's paradise! With everything from customizable dolls to engaging in-store experiences like a doll hair salon and a bistro with tasty treats, this is a must-do shopping experience at Galleria Dallas!  Of course, the store is full of stylish finds for a girl and her doll, but there are also history lessons showcased in innovative ways, making this the perfect stop for both an entertaining and educational time!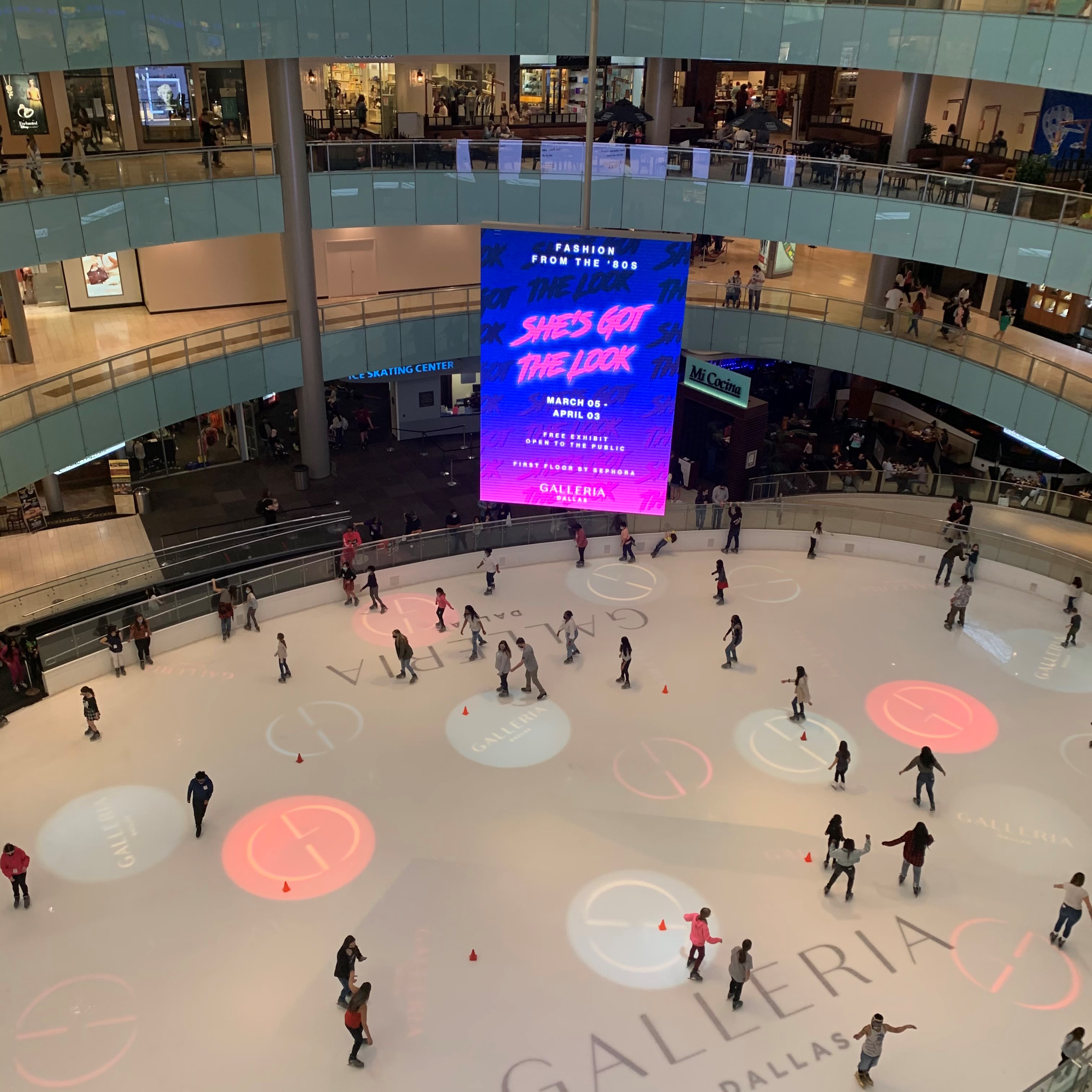 Ice Skating
Ice skating at Galleria Dallas is always a good idea, and ice skating in the spring is an unexpected yet refreshingly fun activity!  It's perfect for couples, friends or families, and I love that the Galleria Dallas Ice Skating Center is open to any skillset, whether you're a first-timer or a trained skater.  After spending a couple of hours on the ice, you'll definitely work up an appetite, so make sure you save enough time to grab a bite at one of the rink level restaurants, like Mi Cocina or Five Guys!
Stay & Play at The Westin
Turn your special weekend into a true getaway by booking a room at The Westin Galleria Dallas. Attached to the shopping center, this upscale hotel has all the luxurious amenities you could want, and it's conveniently located to hundreds of retailers and restaurants. It doesn't get much better than enjoying a leisurely morning with coffee (or tea), a day full of shopping then spending an afternoon poolside, before enjoying a delicious seafood dinner at the Oceanaire!  What's even better is that the hotel is dog-friendly and offers a shopping package and an American Girl Sweet Dreams package complete with a bed, robe and slippers for your mini-me's mini-me.